What is Direct Mail?
Seasoned Direct Mail marketers will tell you that properly managed direct mail is a powerful way to deliver a message right to your ideal customers' doors… while driving more business through your own.
Marketers have successfully used direct mail to sell just about every product and service you can imagine, at just about every price you can imagine. Therefore, if you are looking at direct mail to sell your own product or service, you are on the right track.
But let's back up a step. In order to sell, you need to acquire new customers. Happily, there is no better medium than direct mail for finding potential customers – and for turning them into paying ones.
PCMS works directly with the U.S. Postal Service, making it easier than ever to help build your business with Direct Mail. PCMS experts will help you find imaginative ways to plan a Direct Mail advertising campaign that will provide you with strong results.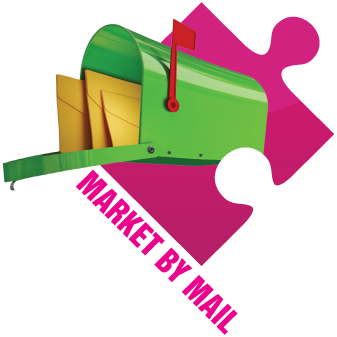 Benefits of Direct Mail
Direct Mail touches people every day.
Many people look forward to receiving their daily mail. In fact, 98 percent of consumers bring in their mail the day it is delivered, and 77 percent sort through it immediately. In addition to that kind of exposure, Direct Mail offers these benefits:
It's targeted.
Mass advertising (TV, print, radio, etc.) can be expensive and is not always an option for small businesses. But Direct Mail can focus on a smaller group of individuals who are more likely to respond to your offer, giving you more bang for your buck.
It's personal.
With Direct Mail, you can address your customers by name, speak to them individually, and appeal to their interests. And when customers feel that you understand their needs, they're more likely to respond. In fact, 55 percent of consumers "look forward" to discovering the mail they receive.
It's flexible.
From letters to postcards to brochures, there is a large variety of inexpensive and easy formats you can use to create your direct mail campaign. You can add impact by including a special offer or free sample in the envelope.
It's tangible.
Direct Mail allows you to physically place your message in your customers' hands and encourage interaction. Along with an engaging message, you can make an unforgettable impression by incorporating elements that actively involve the customer, like stickers, and coupons.
It's measurable.
Direct Mail is one of the few media channels that will give you the ability to track the success of your campaign. It's as simple as counting the inquiries you received or counting the number of coupons redeemed. By tracking and analyzing your results, you'll see what's working and can make adjustments to future mailings if needed.
It's easy and cost-effective.
You do not have to be a Direct Mail expert with a big budget to advertise with the mail. With a computer, some desktop publishing software, and a little know-how, you can create your own professional-looking Direct Mail piece. With some Direct Mail Web sites, you even design your piece, import your mailing list, and have the campaign printed and sent-all online.
Plan Your Approach
PCMS will start you out right by helping you nail down the big picture for you.
Whom are you trying to reach? The first choice is usually your existing customers. Perhaps potential new customers mirror your current customers. Alternatively, maybe you want to do a test mailing to a brand new set of prospective customers. Whomever you are trying to reach you should plan your message and offer to match what you think that target audience wants.
Make a compelling offer.
Your offer is the reason for your mailing. With the right incentive, you can attract attention, build interest, and compel customers to respond.
Determine your budget.
Starting out with a good estimate of your potential costs is imperative. Get informed and make the right choices early in the game.
Find your audience.
Save time and money by advertising to the right folks by learning how to target to those who would have a desire or need for your offer.
Create Your Mailing List
PCMS has 30 years of experience in building the best list for your campaign's success.
An effective mailing list is more than names and addresses-it is a record of each person's buying behaviors. Your customer list can track how often they shop with you, what they typically buy, and how much they spend. Keeping track of your customers and their purchasing habits will help you to personalize offers and increase the likelihood of a sale and response.
Create Your Mail Piece
Let PCMS creative genius help you design your mail piece like a pro.
No designer knows your customers like you do, and it is easy to get your customers' attention when you know what they want. Take the biggest benefit your product or service offers your customer and pumps it up with words and pictures. When your mail piece clearly shows the value of your product or service, you're bound to bring in more business.
Send It
PCMS will show you the most and cost-effective way to mail your Direct Mail.
Getting your piece mailed is the final step-and it helps to prepare. The postage option you choose will depend on your format and the number of people on your mailing list. For advice on Direct Mail piece design, postage, or cost-saving tips, call one of our professional sales representatives, we will be glad to help.
For fast and friendly handling of your Direct Mail, call PC Mailing today at (800) 976-8071 or (210) 599-8071 in San Antonio, Texas.
Let's talk about your next project.
No matter your marketing challenge, call PC Creative Services today at (210) 599-8071 in San Antonio, Texas to put our marketing experience to work for you.