On-Target Mailing Services
Cover all your direct mail needs with PC Mailing Services.
From beginning-to-end, PC Mailing Services keeps your direct mail campaign on target! A Marketing Expert will help you develop the ideal approach to influence your existing customers and acquire new customers.
Whether you need design, printing and/or mailing services, PC Mailing Services provides one-stop shopping for a great cost effective product.
Data Services
List procurement and integration – High quality mailing lists are paramount to successful campaigns. PCMS obtains and maintains only high quality, extremely accurate lists. Customers are targeted according to their needs and wants, their interests, how and where they buy, their financial means, and general family and community status. This translates into characteristics and demographics that define your target market and eventually become the basis for your list.
NCOA (National Change of Address) technology – Over 40 million Americans change their address annually, which creates formidable obstacles in maintaining a high-quality mailing list. The NCOA process makes change-of-address information available to mailers to help reduce undeliverable mail pieces before mail enters the mail-stream.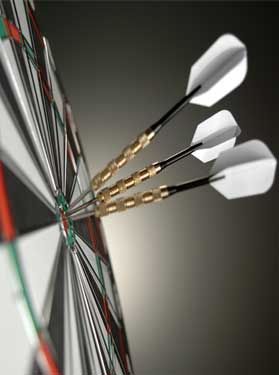 Data entry – Data entry is the act of transcribing some form of data into another form, usually a computer program. Forms of data that people might transcribe include handwritten documents, information off spreadsheets from another computer program, sequences of numbers, letters and symbols that build a program, or simple data like names and addresses.
Maximizing deliverability – Results of quality addressing and sorting protocols.
Solutions to increase results – Creating the "non-bulk look" for your mail piece lets your customers know your speaking directly to them.
Database management – Database management involves the monitoring, administration, and maintenance of the database groups in your enterprise. This service includes corrections, deletions, updating and appending your list.
Merge and Purge – Our merge and purge service will combine two or more of your lists, files, databases, and records while simultaneously identifying, flagging, and eliminating duplicates.
Data scrubbing – Eliminates wrong numbers, verifying names and addresses, identifying decision-makers and job titles specific to your product/service and campaign.
Fulfillment Services
Marketing materials storage – Your Marketing Materials are securely stored in our climate-controlled warehouse, which is monitored by surveillance cameras 24/7.
Routing literature requests – Answer product inquiries from potential customers.
Shipping merchandise – Your stored merchandise can be processed and shipped upon your request anywhere in the world at the best possible shipping rates.
Custom hand-finish options on special projects – When a special project calls for hand finish, we have an excellent staff that will complete your project just the way you want it, on time every time.
For professional completion of your project down to the last detail, call PC Mailing today at (800) 976-8071 or (210) 599-8071 in San Antonio, Texas.
Let's talk about your next project.
No matter your marketing challenge, call PC Creative Services today at (210) 599-8071 in San Antonio, Texas to put our marketing experience to work for you.