Welcome to PC2 Positive Change Discount Club
Non-profits succeed as providers when they keep laser focus on the needs of their beneficiaries. Non-profits who succeed financially do so by keeping a laser focus on the needs of their donors.
Why do we give? What personal equation are we trying to balance by giving to the charities of our choice?
For over 32 years, PC Creative Services, Inc. has been helping non-profits accelerate positive change in their communities, by helping them mobilize their base and motivate ongoing donor participation. Let us be your one-stop shop, from helping you build your brand and designing your marketing campaigns to printing, fulfillment, and mailing… right down to managing your social media accounts and online presence.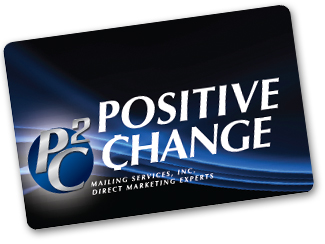 As a member of the PC2 Positive Change Discount Club, your organization is eligible for:
Up to 15% off print and mail orders, excluding postage and sales tax
No-charge print and mail consultations with a marketing expert
13 months of social media development & management for the price of 12 months
FREE 2-hour website consultation
50% OFF labor on your seventh job within 12 months
Supportive discounts on promotional & gift products
Postal rate discounts for qualified non-profits
500 FREE full-color business cards with your first order
PC Creative Services stands behind its commitment to support Texas nonprofit groups. Please, apply using the form below or give us a call at 210-599-8071.
Let's talk about your next project.
No matter your marketing challenge, call PC Creative Services today at (210) 599-8071 in San Antonio, Texas to put our marketing experience to work for you.